Angry Birds has fast become a favorite with the kids and many parents are using it as a theme for parties. Here is a collection of some ideas to get you started!
First off Invitations
Free printable invite
These Movie tickets make for a cute invite

Love these custom invites, and the plus side someone else does the work!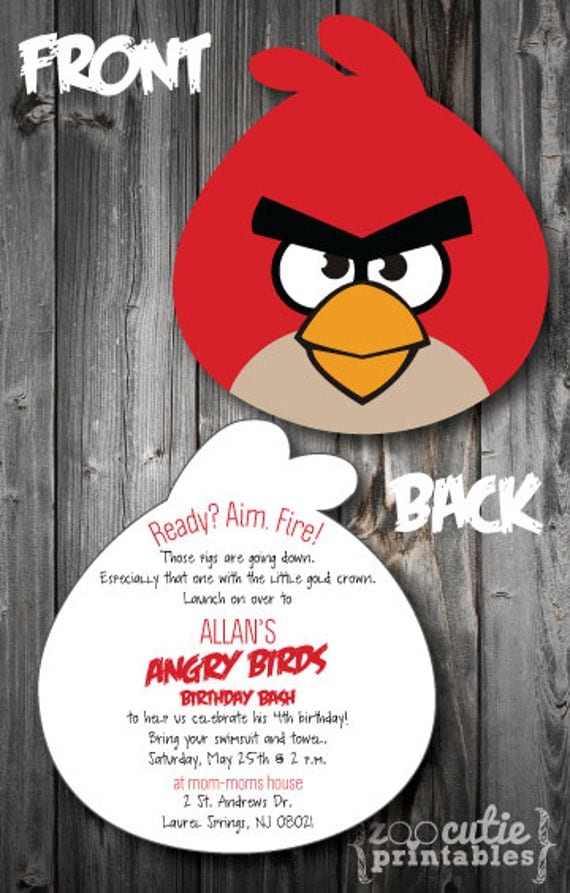 Secondly, the cake!
Green base and round cake with decor!
Get creative and make a cake with cupcakes to match.
I love this display and choice of healthier creative snacks.
I know its not a cake, but wouldn't the kids be so surprised by a pizza angry bird!
Thirdly the party decor
Party Bags are always a good idea. I love taking cake home 😉
A PIÑATA is an awesome idea!
I love this piggy "keg"
and last but not least play ideas!
Make some masks for your guests.
Revenge of the Pigs – and many many more ideas.
Check out these Angry bird Party tips!