Teething, o how I dread it.
We are currently going though our first sets of molars with our one year old. Today I thought I would share along a few tips to you about "handling" teething and how to sooth your little ones. Some many work for you, some may not. My 4 year old and 3 year old differed as well.
Firstly, Its good to know when said teeth might arrive. Of course this is just a guide as some teeth later or sooner.
Chart of ages and when teeth are expected to break through.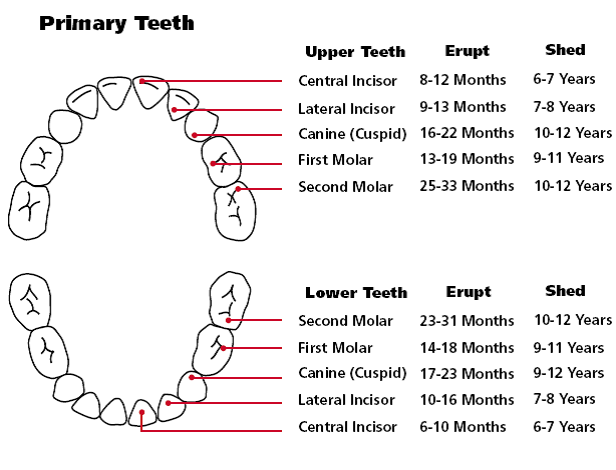 Signs of Teething:
Your little one wants or rather NEEDS to chew or gum everything.

The niggle has set in. General grumpy and just plain not happy babies.
There is drool, lots and lots and lots of drool.
Red gums where the soon to be tooth will be.
Poo, sometimes runny and very acidic because of the extra saliva. Having bum cream on every change is recommended.
Some babies even have the smallest of tips of actual teeth sticking out!
Fever or rosy cheeks.
If you are breastfeeding your baby may try take a bite to "scratch that gummy itch". Take a look at what to do when baby starts biting I wrote a few months ago.
How can I help my teething baby?
Besides the usual over the counter oral gel or powders that you smear on the gums to deaden the area a few more natural ideas include:
A cold damp cloth can sooth by biting on it or sucking.

Frozen produce (watch what size you give to avoid choking hazards).
Popsicle and special teething biscuits.
Amber's healing properties in the form an amber teething necklace.
Various teething toys such as Sophie the giraffe.
Diluted clove oil is my favorite alternative to the oral gels.

 
No two babies are alike, use your mommy instincts and go with what works for your baby.